Como ya muchos sabrán, se esta realizando un Remake de la película favorita de toda una generación, (mi generación), en ella apareceran Jaden Smith (el chico enclenque con problemas de autoestima) y Jackie Chan (Como el Sr. Miyagui). Sin lugar a dudas, esta nueva versión hará que tengas ganas de enrolarte en el ejercito solo para suicidarte con un rifle en el baño de las barracas.
La buena noticia fue que, los productores decidieron cambiar el nombre de la cinta a
The Kung-Fu Kid
, para ningún ser humano resultara emocionalmente perturbado, un gran respiro, pero ahora, Sony lanza esta publicidad...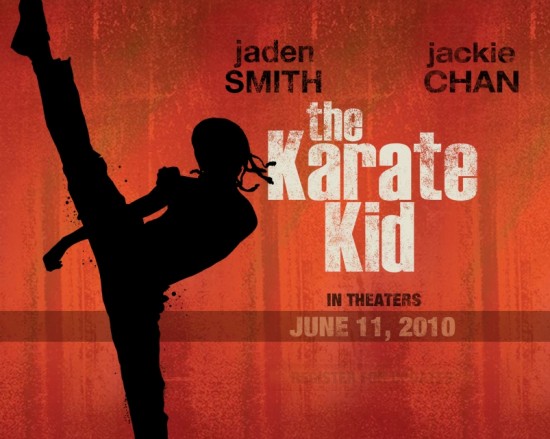 Y dice Sony que siempre si le van a dejar el título original...What The Fuckin Fuck!?!?!?!